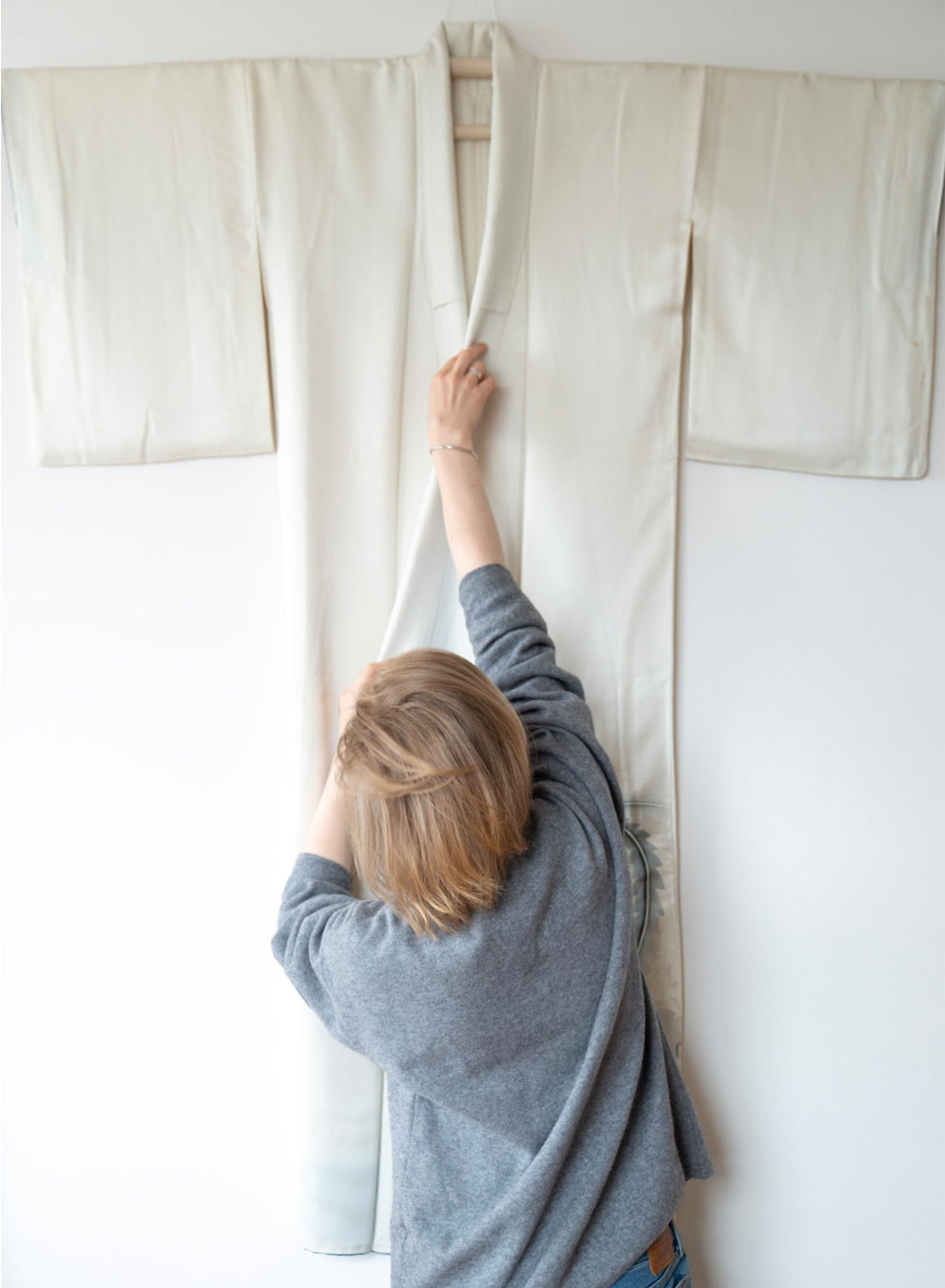 Our Philosophy
"ikasu" means "revive" or "give second life" in Japanese. We upcycle antique and vintage kimono and obi to give them second life as interior items.
Kimono is often called "wearable art". Every kimono is a one-of-a-kind piece of art, hand-woven by hands with traditional Japanese technics, hand-pained by kimono artists, decorated with golden threads embroidery and beaten gold. Every piece is unique and represents Japanese traditions carefully kept for over thousand years.
ikasu collaborates with traditional kimono shops to do a research to hand-pick kimono and obi that aren't used as clothes anymore to get them back to piece of art. We use undamaged parts of kimono and work with licensed kimono specialists to introduce them together with their amazing story - craft and dying technics, history, pattern symbols explanation, etc.
ikasu is proud to be the leading creator of kimono canvases and its' promoter around the world.
Please enjoy a touch of authentic Japanese culture in your interior!
3 facts about ikasu
Sustainable sources

Based on their design and condition, we carefully hand pick materials from among the estimated eight hundred million antique/vintage kimonos that are no longer usable as clothing. We also use paulownia wood taken from discarded wardrobes for framing, contributing to SDG 12 goals and objectives.

Craftsmanship

For every piece, we use tools and materials specifically designed for silk. Even with the same silk, each fabric has its unique characteristics and embellishments, making each piece one-of-a-kind. Therefore, there is no room for error, and the whole production process is tailored to suit the specific characteristics of the fabric.

Meaningful design

A creative director with kimono specialist license considers cutting points, color palettes, and the meaning of patterns while meticulously creating the designs. Additionally, each piece is enriched with texts of backstory and explanations of the motifs and colors, providing a deeper narrative to the works.
Media
ikasu was featured in more than 100 media in Japan, including popular in Japan startup TV shows, radio shows and fashion magazines.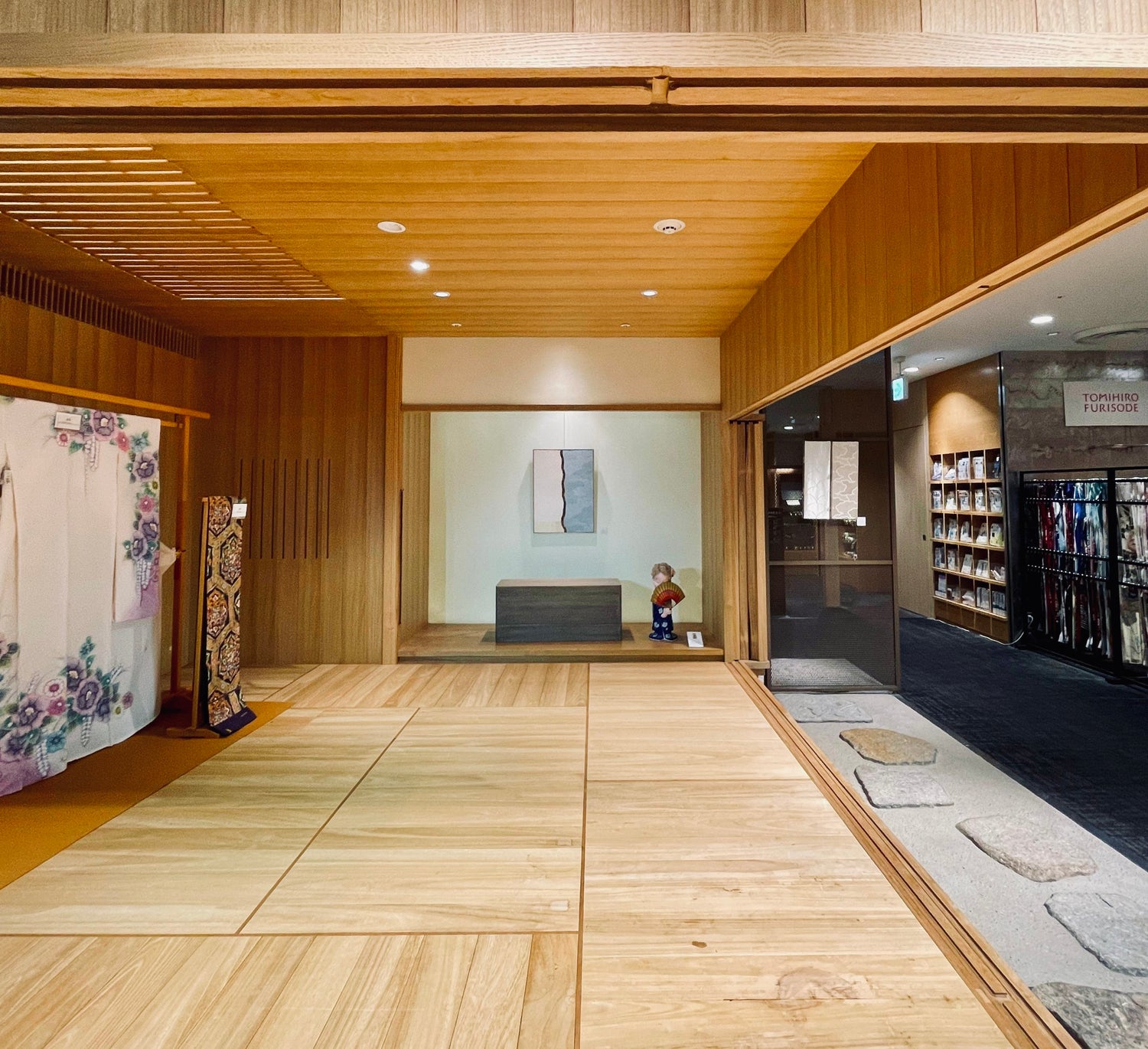 Takashimaya
Exhibition and shop at Takashimaya department stores in Tokyo, Yokohama, Kyoto and Osaka.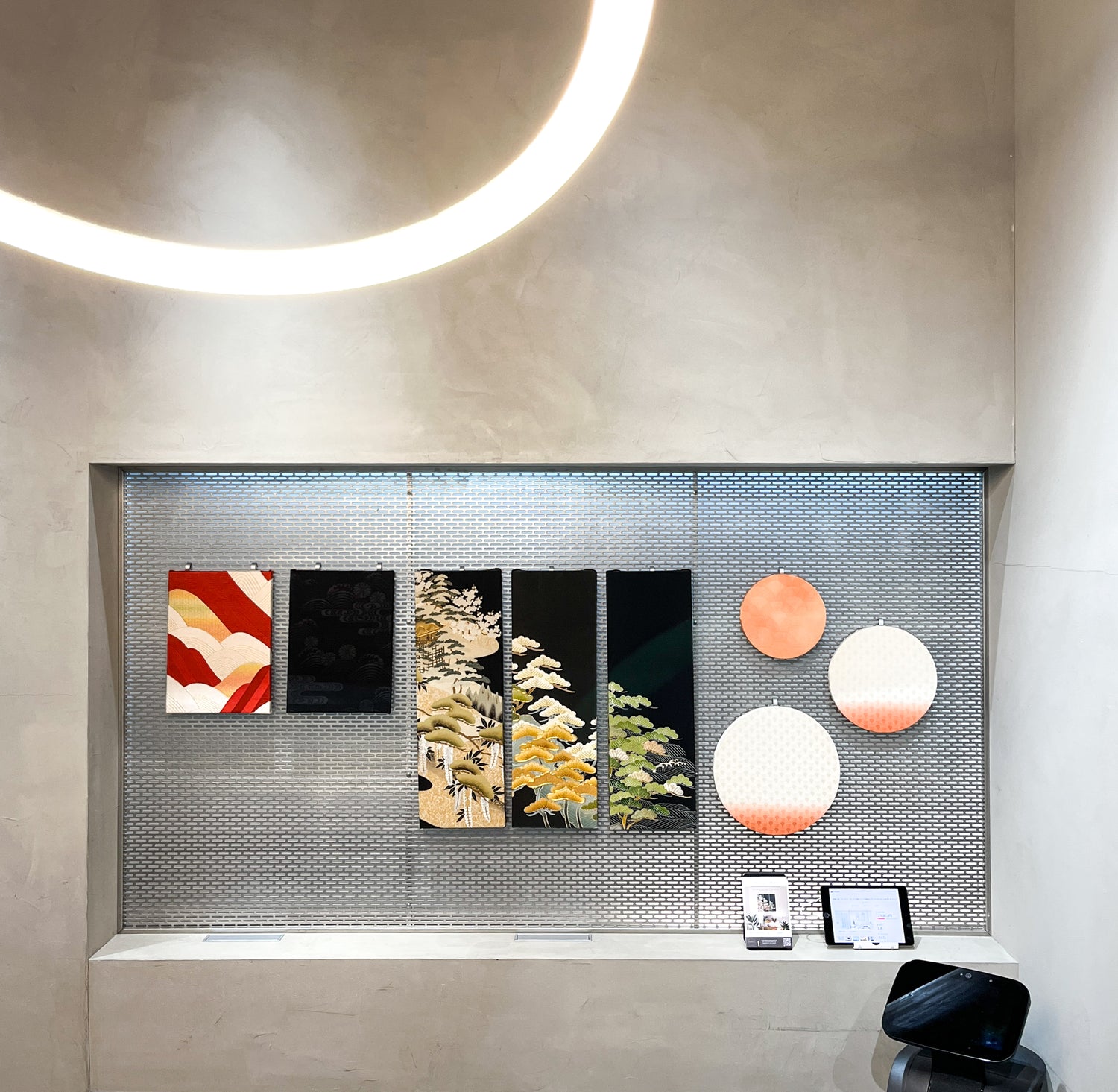 Shibuya PARCO
Exhibition at PARCO - one of the biggest department stores in Tokyo, a place where new culture, Japanese culture, Tokyo culture, is kept and created.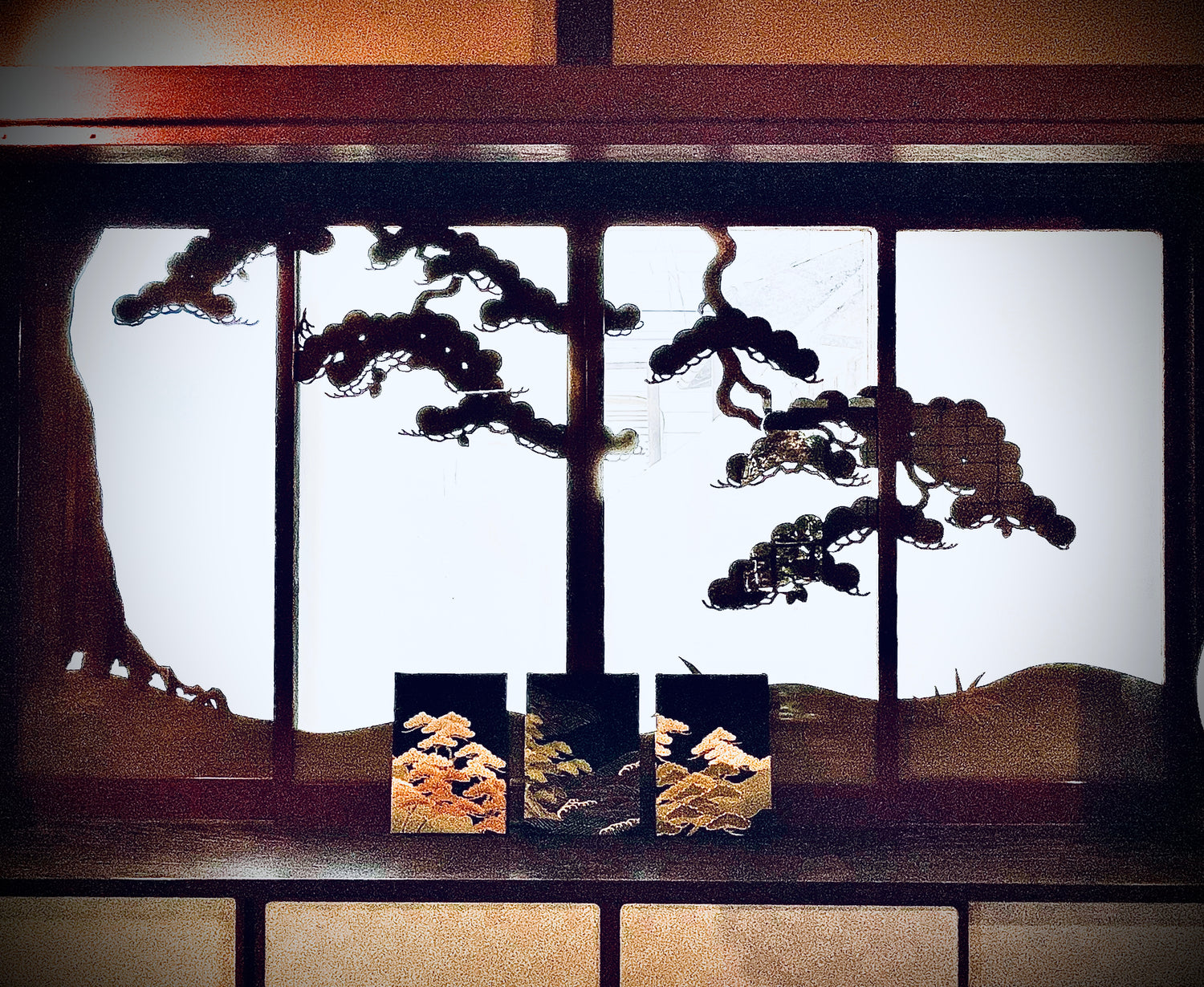 Japanese Registered Tangible Cultural Property "Nikiya"
Exhibition at Nikiya - a house-museum and restaurant built in Meiji era (late 19th cent.), it's mission is keeping Japanese traditions alive.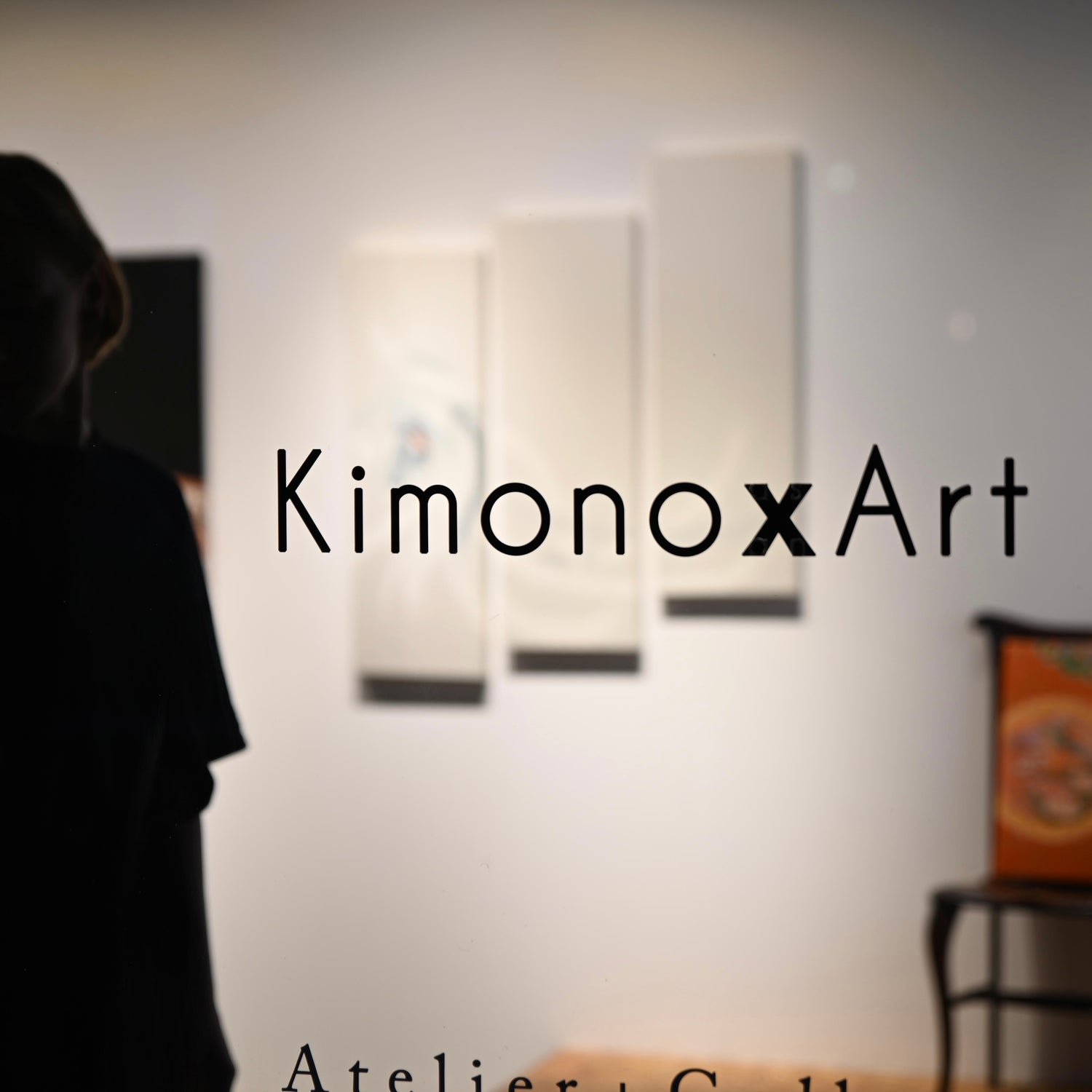 Art Gallery QUADRO
Our exhibition at QUADRO, an international art gallery in heart of Tokyo that represents artists from around the world.